Any newbies in internet marketing field surely don't know where to start with email marketing.
Everybody keep emphasizing that email marketing is very important. And, the money is in the list.
However, most of us newbies could not afford the expensive monthly charges of most autoresponder.
Anyway…
Just take a look a this video on Brett's own experience with email autoresponder services. In this video, you can see how Brett started with MailChimp (like most of us newbies, because it is free up till 2000 subscribers), then change to aweber and decide to develop his own plugin, which is "Mailit Plugin.
Just watch it. It is really an eye opener.
Affordable One Time Fee
When you read most of reviews online regarding Mailit, most of them would agree that the best thing about it is ONE TIME FEE.
Plus, it is for UNLIMITED amount of subscribers.
Which is so COOL compare to other email delivery services.
For a newbie like us, this feature really help as we just start our journey in building up our email list.
Deliverability VS Inboxing Rate
Do you know there is difference between deliverability rate and inboxing rate?
Here's a review by Brendon Mace about this:
A lot of people confuse "deliverability rating" with "inboxing."

They are NOT the same thing.

Deliverability means how many emails actually get delivered to your subscribers.

If this is anything less than 99%, you have a bigger problem.

Autoresponders brag about high deliverability.

It doesn't mean anything. Of course it should be high. It's a false selling point.

The much more important metric is your "inboxing rate."

This is how many emails actually make it into the inboxes of your subscribers, and avoid getting drowned in the spam filters.

Which is CRUCIAL.

Think about it, if you DOUBLE your inboxing, you are essentially DOUBLING your business.  Read more…..
Mailit increase your Inboxing Rate (which is great). Your email will be delivered to inbox, not SPAM folder. How many of us really check (or even open) our SPAM folder?
Delivery rate drop with Self Hosted Email Services?
But, what about delivery rate?
There are many saying that if you deliver your email through a self hosted email services, your delivery rate will be drop.
As you can see by Brett's case study, the delivery rate is still high after he swicth to Mailit Plugin.
However, make sure you contact your hosting provider first regarding your limit for email delivery rates. This is to ensure that you don't exceed your hosting's limit.
It is a 'broadcast' email plugin not an autoresponder
As you can see, I would agree with some review that saying Mailit is not exactly an autoresponder. It is more like 'broadcasting' email service plugin.
Meaning that, you cannot automate and schedule your email.
Which is a bit of headache if you had different niches in your list.
But, what I could suggest is, you build a different website for different niches. (Still, if you learn the high technique of email marketing, you want to segment your list right? Haha.. But, Brett bravely said that he himself did not segment his list. Shocking fact right?)
Read some reviews from Warrior Forum regarding this:
Mailit is not exactly an autoresponder. Is more like sending email plugin. (broadcast emails).

Mailit has autoresponder feature but is only work for your new subscribers who sign up on you list. You can only set 1 autoresponder email for each list (normally a welcome email or whatever you want)

So you can't follow up your new subscribers for many days.

If you want to follow up your subscribers and send emails each day on autopilot then you may need a 3rd party autoresponder like Aweber etc.

In my opinion this is the main disadvantage of using MailIt compared to 3rd party autoresponder.

I don't know if Brett will add a completed autoresponder feature in the near future but he use it for his own business and update the plugin too. (this give me hope)

If you want to upload your list and send broadcast emails then maybe you will find it useful because is an easy to use plugin, you may see better results than a 3rd party autoresponders and it can be also a good backup solution.  Read more…..
So, this is the most concerned thingy about Mailit. And, Brett's fans believe that there will be an upgrade with this plugin in the future. Yup, Brett always upgrade his plugin, because he himself is a developer.
Let's hope for that.
Awful And Limited Field Optin Form Design
I am quite obsessive with design.
After inspecting the form that is produced by this plugin, I am quite disappointed. However, there is a lot of other plugin which can work with Mailit and produce a fantastic optin form.
Furthermore, you are only allowed to collect Name and Email with this plugin. So, another disappointment for those who wanted to collect other details and segment their niches.
IP Address will be banned or blacklisted
There is one review from Lenny Rowell saying:
while Brett indicates your IP address will not be banned once you start blasting out emails, there is always a possibility this could happen, especially for people who will not take the time to follow the directions. There is a small period of time once you start using it, you need to warm up your IP address before sending out emails to a ton of subscribers. This extra step increases the possibility for user error.
Yup. He's right by the way. But, just follow what Brett said about this:
As long as you send good emails to people that opted-in, you're not spamming people, and you're using a system that sends email in the proper format.
So, for me, this is not an issue, unless you are really a spammer. (And, with that, I would be grateful that this plugin help us to identify someone like you. Haha..)
You need to have wordpress site to use it
Quite an obvious thing right? Haha.. But Lenny Rowell also wrote in his review about this:
Ok so if I am being completely honest, there are a few things about the plugin that I just flat out did not like. First off, Mailit is a wordpress plugin so it requires you to have a wordpress website. Not everyone owns a website, domain or hosting. However I took this one with a grain of salt because buying a domain, getting hosting and installing wordpress is really not a lot of work.
For your information, currently, you need your own email from your website to use third party service provider. If not, you email will end up in spam email and delivery rate will also be affected.
So, for me, it is really not an issue. If we are serious of building our brand and businesses online, for me, website is a must.
Okay, enough with long discussion about the plugin, so, should I buy Mailit Plugin or not?
For a newbie, I personally used Mailit plugin for myself…… Plus some combination with Lead Monster(to build fantastic optin form) and MailX (this software had autoresponder settings and it is also ONE TIME FEE).
In case you are interested to buy Mail It plugin, you can buy it from this link.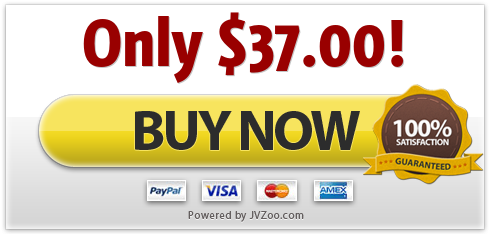 (Yes. It is an affiliate link and I will get commission if you buy it from my link.)
But, I would like to offer those who buy from my link these bonuses which can help you in list building niche:
Squeezematic
A software that help you build your landing page. There is a lot of template that you can use. (You can view the salespage by clicking HERE)
Affiliate Trax
A software that can help you build your CUSTOMER email list from selling other people's product. (you can view the salespage here anda my review about this product here.)
Plus, Brett also is kind enough to give you 4 other bonuses inside members area, which are: